Woman of Dignity (Korean) (2017) (High Quality DVD) (Perfect English Subtitle)

Other Titles : Lady with Class, Classy Her, Her with Class




Drama Information :
Casts :
Kim Hee Sun (Sad Sonata, Goodbye My Love, Angry Mom),
Kim Sun Ah (I Do, I Do, Scent of a Woman, City Hall),
Jung Sang Hoon, Lee Ki Woo
Genre :
Drama
No. of Episodes :
20
Audio :
Korean Audio
Subtitle :
Perfect English Subtitle
Summary :

Woo Ah Jin (Kim Hee Sun) lives a luxurious life due to her wealthy father-in-law, but her father-in-law's finances become decimated and her husband betrays her. Woo Ah Jin's life hits rock bottom. Meanwhile, Park Bok Ja (Kim Sun Ah) is a mysterious woman and she hides her heartbreaking story. She brings about fierce hardship on Woo Ah Jin.
Screenshots : (Actual screenshots captured from our DVD) High Quality Video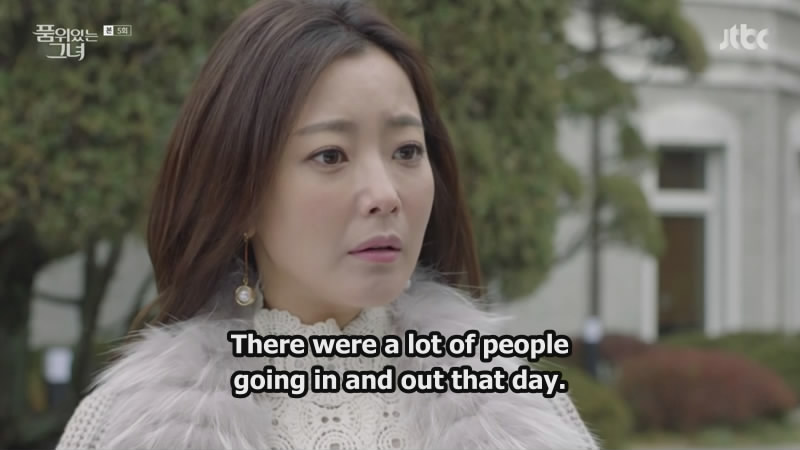 This Series was Arranged & Encoded by GoksDVD.com