Tribes and Empires: Storm of Prophecy (Chinese) (2017) (High Quality DVD) (Good English Subtitle)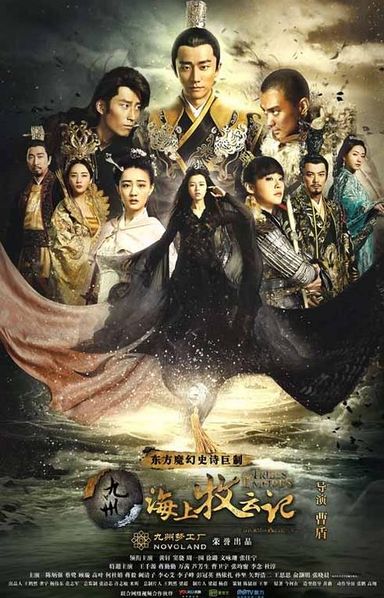 Drama Information :
Chinese Title :
九州·海上牧云记
Number of Episodes :
75
Casts :
Huang Xuan, Zhang Jia Ning, Dou Xiao, Zhou Yi Wei, Xu Lu, Wen Yong Shan
Genre :
Romance, Fantasy, Mythology
Audio :
Mandarin Audio
Subtitle :
Good English Subtitle
Summary :

The series is set in the fictional world of Novoland, and follows the lives of an imprisoned half-human half-spirit prince Muyun Sheng, an abandoned son of a general Muru Hanjiang, and the heir of a slaughtered tribe Shuofeng Heye as they uncover the secrets of their past and seek both revenge and justice for the ones they love.

Interwoven among the men are the women who also cannot escape from the storm of prophecies. Su Yuning, the woman who was prophesied to be Muyun Sheng's empress but whose heart belong to someone else, Panxi, a spirit locked inside a pearl, and the fierce warrior Princess Muyun Yanshuang.
Screenshots : (Actual screenshots captured from our DVD) High Quality Video

This Series was Arranged & Encoded by GoksDVD.com