Ten Miles of Peach Blossom (Chinese) (2017) (High Quality DVD) (Good English Subtitle)

Other Titles : Eternal Love, Three Lives Three Worlds, San Sheng San Shi Shi Li Tao Hua




Drama Information :
Chinese Title :
秦时丽人明月心
Number of Episodes :
58
Casts :
Yang Mi (Les Interpretes),
Mark Chao
Genre :
Romance, Fantasy
Audio :
Mandarin Audio
Subtitle :
Good English Subtitle
Summary :

After a devastating war, the immortal tribe paid a heavy price to seal the ghost lord Qing Cang. 70,000 years later, in an attempt to re-seal the ghost lord who was about to break free, Bai Qian (Yang Mi)'s memories and goddess identity were sealed by the ghost lord, and she was sent to the mortal realm to undergo a trial in order to become a High Goddess. In the mortal world, she meets Ye Hua (Mark Chao) and the two fell in love, and Ye Hua gifted her the name of Su Su. In order to prevent the same tragedy (that happened to Sang Ji and Shao Xin) from befalling, Ye Hua attempts to fake his death while hiding Su Su from the Nine Heavens. However, Ye Hua's plans were eventually thwarted and Su Su was brought to the Nine Heavens. Su Jin, who is jealous of Ye Hua's love for Su Su, intentionally creates a series of misunderstanding between then and causes Su Su to lose her eyes. Thinking that Ye Hua has betrayed her, the devastated Bai Qian jumps off from the Zhu Xian Terrace, returning her back to her goddess status. At her request, all her memories of the happens after her powers were sealed are erased and she forgets Ye Hua.

Three hundred years later, the two meet again as deities. Another lifetime another world, Ye Hua recognizes Bai Qian as the woman he loves but the latter remains indifferent. Ye Hua begins to pursue Bai Qian for a second time to regain her affections, and eventually succeeds when his love is requited. From beginning to end, time continues to flow and the lines of their fates continue to cross: an entanglement of three lives and three worlds and a road of peach blossoms.
Screenshots : (Actual screenshots captured from our DVD) High Quality Video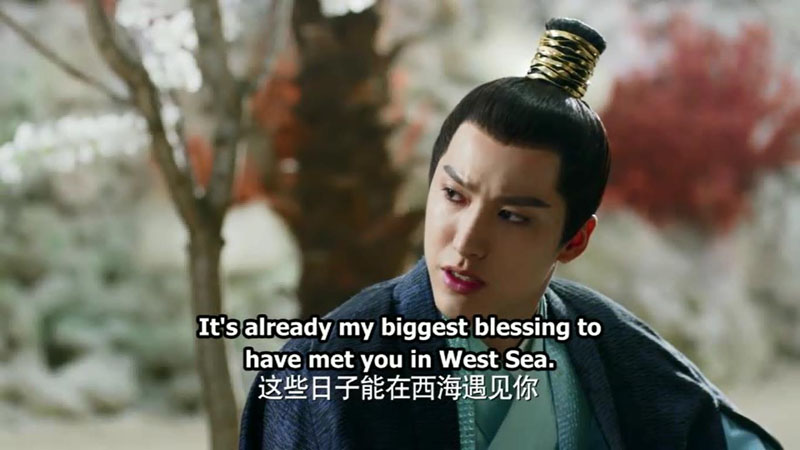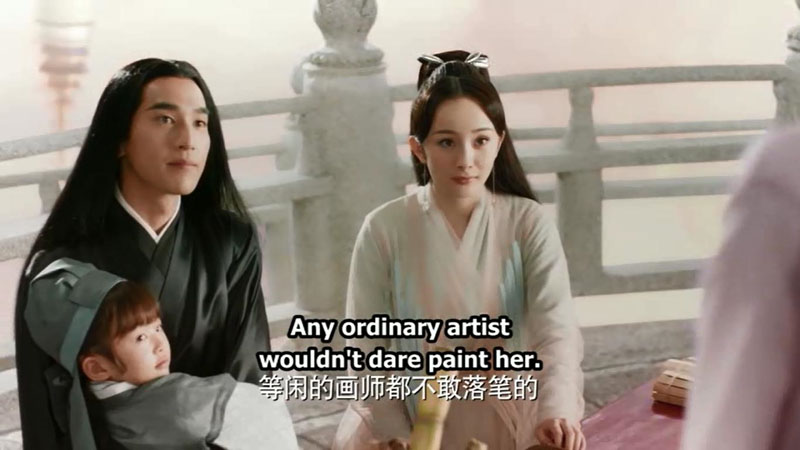 This Series was Arranged & Encoded by GoksDVD.com