Temperature of Love (Korean) (2017) (High Quality DVD) (Perfect English Subtitle)

Other Titles : Love's Temperature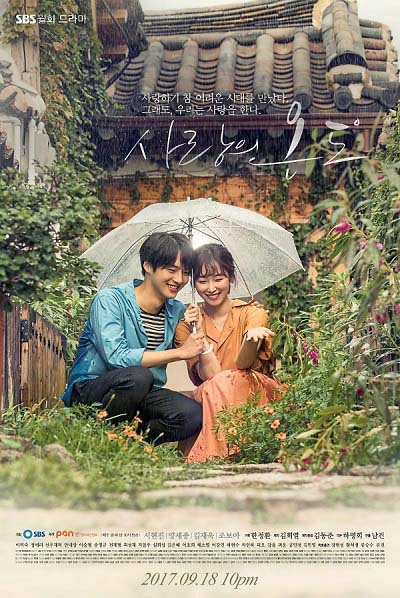 Drama Information :
No. of Episodes :
40
Casts :
Seo Hyun Jin, Yang Se Jong, Kim Jae Wook, Jo Bo Ah
Genre :
Romance, Comedy
Audio :
Korean Audio
Subtitle :
Perfect English Subtitle
Summary :

Based on the novel "Good Soup Never Picks up the Phone" by Ha Myung Hee which was published from 2013-Dec-13 via Book Road. The story of love and relationships shared by those from the internet generation.

Lee Hyun Soo (Seo Hyun Jin) is an aspiring drama series writer. She uses "Jane" as her username and begins chatting online with username "Good Soup" who is actually Ohn Jung Sun (Yang Se Jong). Jung Sun dreams of becoming a French food chef. They then meet in real life and their relationship grows.
Screenshots : (Actual screenshots captured from our DVD) High Quality Video

This Series was Arranged & Encoded by GoksDVD.com