Switch: Change the World (Korean) (2018) (High Quality DVD) (Perfect English Subtitle)

Other Titles : Peacock King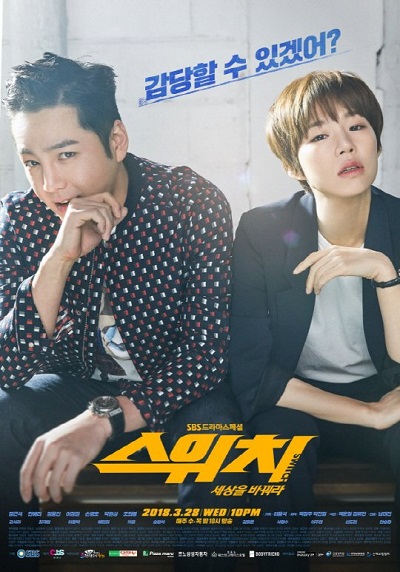 Drama Information :
Casts :
Jang Geun Suk, Han Ye Ri, Jung Woong In
Number of Episodes :
32
Genre :
Comedy, Legal
Audio :
Korean Audio
Subtitle :
Perfect English Subtitle
Summary :

The series explores the gray area between legal and illegal.

A man is a swindler. He is smart enough to take the bar exam, but he could not become a prosecutor. Disregarding favoritism and biases by prosecutors, the man makes criminals pay for crimes that prosecutors did not.
Screenshots : (Actual screenshots captured from our DVD) High Quality Video

This Series was Arranged & Encoded by GoksDVD.com