Someone You May Know (Korean) (2017) (High Quality DVD) (Perfect English Subtitle)

Other Titles : People You May Know, A Person You Could Know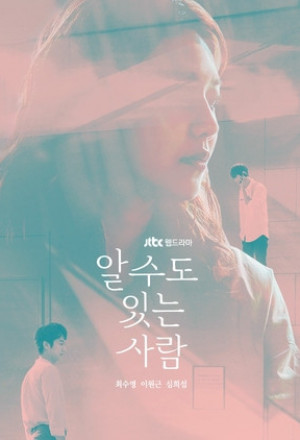 Drama Information :
Casts :
Choi Soo Young, Sim Hee Seop, Lee Won Keun, Jeon Hye Jin, Jang Sung Kyu
Genre :
Drama
Audio :
Korean Audio
Subtitle :
Perfect English Subtitle
Summary :

Workaholic program director Lee Ahn (Choi Soo Young, Girlsí Generation, Squad 38) is in love with her long-time boyfriend Kim Jin Young (Shim Hee Sup, Rebel: Thief of the People). She canít imagine life without him. And when Kim Jin Young passes away in a car accident, she has to. All Lee Ahn has left of Kim Jin Young is his smartphone. He died trying to say something to her, and the phone holds the key to what it was.

The phone also has a four-digit passcode. Lee Ahn doesnít know what it is. She only has ten tries to figure out the code, and what he wanted to say to her before he died.

Super nice guy Kim Jin Young (Lee Won Geun, Queen of Mystery) is the latest production director to join Lee Ahnís team. He doesnít know why Lee Ahn doesnít refer to him by name. His somewhat obnoxious niceness also means that the depressed Lee Ahn takes an instant disliking to him. Kim Jin Young still falls for Lee Ahn, and he is determined to win her over.

Between navigating her feelings for the two Kim Jin Youngs, Lee Ahn soon learns that smartphones connect us to the world of social media, but that is very different from actually connecting with the people we know.
Screenshots : (Actual screenshots captured from our DVD) High Quality Video

This Series was Arranged & Encoded by GoksDVD.com