Queen of Mystery Season 2 (Korean) (2018) (High Quality DVD) (Perfect English Subtitle)

Other Titles : Mystery Queen (Season 2)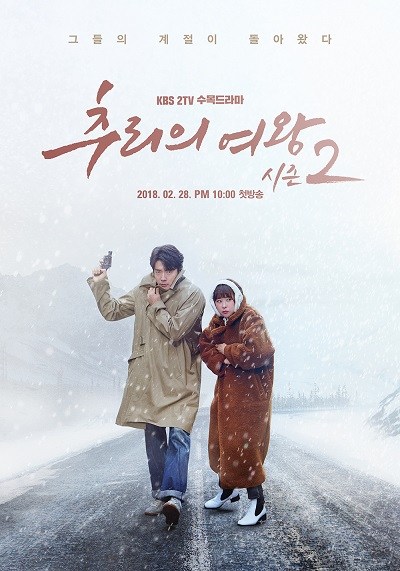 Drama Information :
Casts :
Choi Kang Hee, Kwon Sang Woo, Lee Da Hee, Park Byung Eun, Kim Hyun Sook
Number of Episodes :
16
Genre :
Comedy, Mystery
Audio :
Korean Audio
Subtitle :
Perfect English Subtitle
Summary :

This drama tells the story of a prosecutor's wife who's always dreamed of being a detective. After actually solving a case, she ends up in an unlikely crime-fighting duo with a young police captain.

Yoo Seol Ok (Choi Kang Hee) like mystery novels and dream to become a detective, but she gave up her dream after marrying and become a housewife with a husband who works as a prosecutor. She then meets Ha Wan Seung (Kwon Sang Woo) who is a passionate detective and they decide to collaborate to solve a case.
Screenshots : (Actual screenshots captured from our DVD) High Quality Video

This Series was Arranged & Encoded by GoksDVD.com