Magic School (Korean) (2017) (High Quality DVD) (Perfect English Subtitle)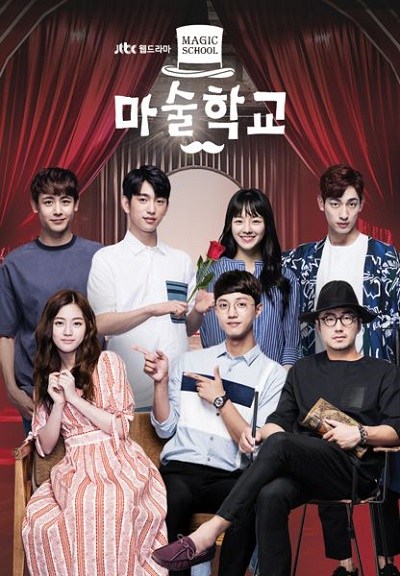 Drama Information :
Casts :
Jin Young, Yoon Park, Nichkhun, Ryu Seung Soo, Shin Eun Soo
Number of Episodes :
20
Genre :
School, Youth
Audio :
Korean Audio
Subtitle :
Perfect English Subtitle
Summary :

Young people's dreams, hopes, and youthful trials are explored in the setting of a magic high school.

Na Ra (Jin Young) is a university student and he has never had a girlfriend in his life. He wants to become a public servant. Jay (Yoon Park) is a popular magician mired in deep sadness. Joon (Nichkhun) is an intern at a hospital. He is poor, but he a has warm heart. Three of them gather at a magic school led by Master Han (Ryu Seung Soo). Master Han has a daughter, Yi Seul (Shin Eun Soo), who wants to become a dancer but not a magician.
Screenshots : (Actual screenshots captured from our DVD) High Quality Video

This Series was Arranged & Encoded by GoksDVD.com