Just Between Lovers (Korean) (2018) (High Quality DVD) (Perfect English Subtitle)

Other Titles : Just in Love, Just Lovers, Rain or Shine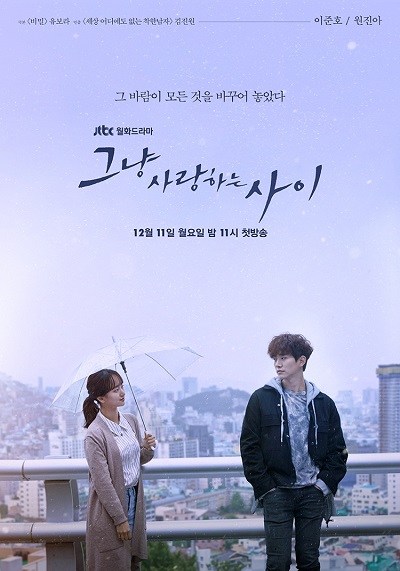 Drama Information :
Casts :
Lee Joon Ho, Won Jin Ah, Lee Ki Woo, Kang Han Na
Number of Episodes :
16
Genre :
Romance, Drama
Audio :
Korean Audio
Subtitle :
Perfect English Subtitle
Summary :

The story of two individuals who lost their loved ones in an accident and try to carry on with their lives as if they are not in pain.

Lee Kang Doo (Lee Joon Ho) dreamed of becoming a soccer player, but an accident ended those dreams. His father died in the accident and he broke his leg. Lee Gang Doo spent 3 years in rehab. Now, he doesn't have anything and just wastes his days. Lee Gang Doo then meets Ha Moon Soo (Won Jin Ah).

Ha Moon Soo makes architecture models. Ha Moon Soo also endured through the same accident that killed her younger sibling. She has suffered from guilt that she survived. She has lived her life earnestly, while suppressing her feelings. After meeting Lee Kang Doo, Ha Moon Soo begins to express her hidden feelings.
Screenshots : (Actual screenshots captured from our DVD) High Quality Video

This Series was Arranged & Encoded by GoksDVD.com